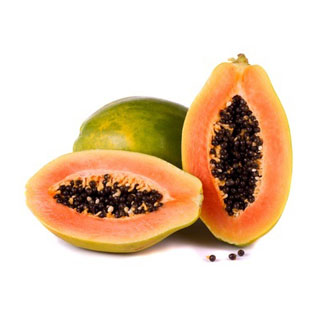 Papayas
Products: Solos, Maradol
Papayas available in the following sizes:
Solos – Size 9s
Papayas
Jan
Feb
Mar
Apr
May
Jun
Jul
Aug
Sep
Oct
Nov
Dec
Hawaii
Solos

Available

Available

Available

Available

Available

Available

Available

Available

Available

Available

Available

Available

Mexico
Maradol

Available

Available

Available

Available

Available

Available

Available

Available

Available

Available

Available

Available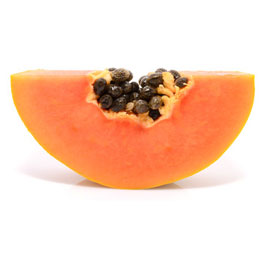 Aside from the edible fruit, other parts of the papaya plant have other uses as well. In some cultures, the seeds and leaves are valued as medicine. Papaya seeds are said to be effective in getting rid of intestinal parasites while a tea brewed from papaya leaves is known to prevent malaria.
Papaya is one of the most effective treatments for indigestion. It is the only fruit that contains papain, an enzyme that has the ability to digest protein. The papain content in a papaya is highest when it is unripe.
Papain helps in treating trauma and sports injuries. When actor Harrison Ford was injured while filming one of his Indiana Jones movies, he was given papain injections to help him recover faster.