Melons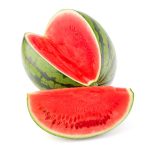 Watermelons (Conventional and Organic)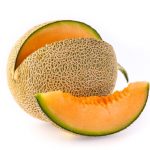 Cantaloupes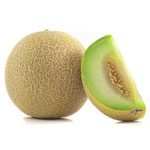 Honeydews
Melons
Jan
Feb
Mar
Apr
May
Jun
Jul
Aug
Sep
Oct
Nov
Dec
California
Watermelons

Available

Available

Available

Cantaloupes

Available

Available

Available

Available

Available

Available

Available

Honeydews

Available

Available

Available

Available

Available

Available

Arizona
Watermelons

Available

Available

Available

Mexico
Watermelons

Available

Available

Available

Available

Available

Available

Available

Available

Available

Available

Honeydews

Available

Available

Available

Available

Available

Available

Available

Available

Available

Guatemala
Cantaloupes

Available

Available

Available

Available

Available

Available

Costa Rico
Cantaloupes

Available

Available

Available

Available

Available

Available

Honduras
Cantaloupes

Available

Available

Available

Available

Available

Available






*California – Los Banos, Manteca, Firebaugh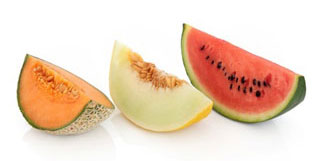 Watermelon
Watermelon is an ideal health food because it doesn't contain any fat or cholesterol, is high in fiber and vitamins A & C and is a good source of potassium. Not only does it quench your thirst, it can also quench inflammation that contributes to conditions like asthma, atherosclerosis, diabetes, colon cancer, and arthritis.
Cantaloupe
Cantaloupe is packed with Vitamin A and antioxidants such as beta-carotene, lutein, zea-xanthin and cryptoxanthin. That means protection against colon, prostate, breast, endometrial, lung, and pancreatic cancers.
Honeydew: The Temptation Melon
Though typically the flesh of a honeydew melon is green, it can sometimes be orange. This specific type of honeydew is often referred to as the "temptation melon".