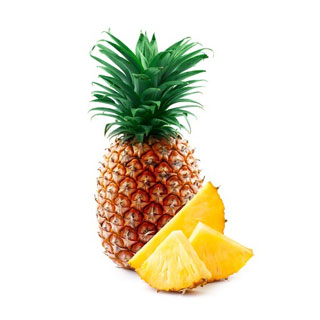 Pineapple
Products: Golden
Pineapples available in the following sizes:
Sizes 5-7 year round
Sizes 4 & 8 seasonally
*Organic – special order
| Pineapple | Jan | Feb | Mar | Apr | May | Jun | Jul | Aug | Sep | Oct | Nov | Dec |
| --- | --- | --- | --- | --- | --- | --- | --- | --- | --- | --- | --- | --- |
| Hawaii | Available | Available | Available | Available | Available | Available | Available | Available | Available | Available | Available | Available |
| Costa Rica | Available | Available | Available | Available | Available | Available | Available | Available | Available | Available | Available | Available |
| Ecuador | Available | Available | Available | Available | Available | Available | Available | Available | Available | Available | Available | Available |
| Mexico | Available | Available | Available | Available | Available | Available | Available | Available | Available | Available | Available | Available |




Our pineapples come from a variety of locations such as Hawaii, Costa Rica, Ecuador, and Mexico.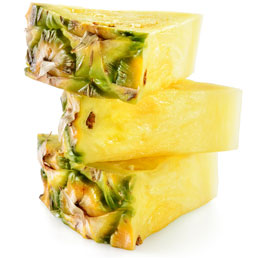 Pineapple cores contain high levels of bromelain, a proteolytic enzyme, which has a whole slew of health benefits.
Bromelain has been shown to be an effective anti-inflammatory, muscle relaxant, and digestive aid, and it also includes chemicals that interfere with the growth of tumor cells, making pineapple a good food to prevent cancer.