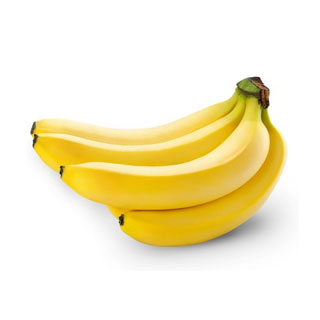 Banana
Conventional – 40 lbs. box
Plantain or Macho – 50 lbs. box
Red Bananas – 10 lbs. box
Baby Bananas – 15 lbs. box
Quad-pack Conventional – 4-10 lbs. box/master box
2 lbs bag bananas – 20 bags/master box
Single Bananas – 150 ct., institutional pack
Organic Conventional – 40 lbs. box
Oganic Baby – 15 lbs. box
Manzano – 20 lbs. box
Fair Trade Bananas
| Banana | Jan | Feb | Mar | Apr | May | Jun | Jul | Aug | Sep | Oct | Nov | Dec |
| --- | --- | --- | --- | --- | --- | --- | --- | --- | --- | --- | --- | --- |
| Ecuador | Available | Available | Available | Available | Available | Available | Available | Available | Available | Available | Available | Available |
| Costa Rica | Available | Available | Available | Available | Available | Available | Available | Available | Available | Available | Available | Available |
| Honduras | Available | Available | Available | Available | Available | Available | Available | Available | Available | Available | Available | Available |
| Guatemala | Available | Available | Available | Available | Available | Available | Available | Available | Available | Available | Available | Available |
All of our bananas are available 12 months of the year and can be purchased from green to ripe.




All of the varieties of bananas listed above are primarily out of Ecuador. Occasionally, bananas will come from Costa Rica, Honduras, and Guatemala.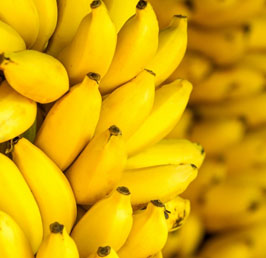 Nutritionally, bananas are wonderful – a 4 oz. medium banana has just 100 calories, but 3 grams of fiber, 20% of your daily value of magnesium, and 10% of your daily potassium needs. It is a good source of vitamin C as well! A banana after a workout, along with plenty of water, can help replenish you more effectively and cheaply than any energy drink.