Best Sellers of the Week

California Cherries are now available! The California crop is known as some of the best tasting cherries on the market. Check with Chris or Robert about our 8 x 2lb bag value pack cherries!



Call For Inquiries

Did you know an ear of corn can contain up to 400 kernels? Talk to Peter to find out more about availability on our fresh, white corn.



Call For Inquiries

This fruit saw a jump in popularity in the 90's when a Florida freeze knocked out much of the Florida orange crop. These 35 calorie bursts of flavor have been flying off the shelf ever since. Speak to Matt or John to learn more about our Large and Jumbo size and our 10 x 3lb bags.



Call For Inquiries
---
Product of the Month


Call For Inquiries
---
Seasonal Calendar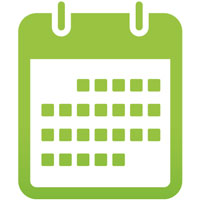 OG Asparagus
Check out Our Seasonal Calendar

Take a Look >>